illustration + semiotics + 3d + design research

Lucid Dreaming Study

Learning more about lucid dreaming and how it can serve as a creative tool for my semester long thesis.


Time —
September to December


Goal —

Create a language that shows the interconnectedness of lucid dreaming, mindfulness, and creative problem solving concepts.


Result —
Currently gathering feedback from readers on how this project could get better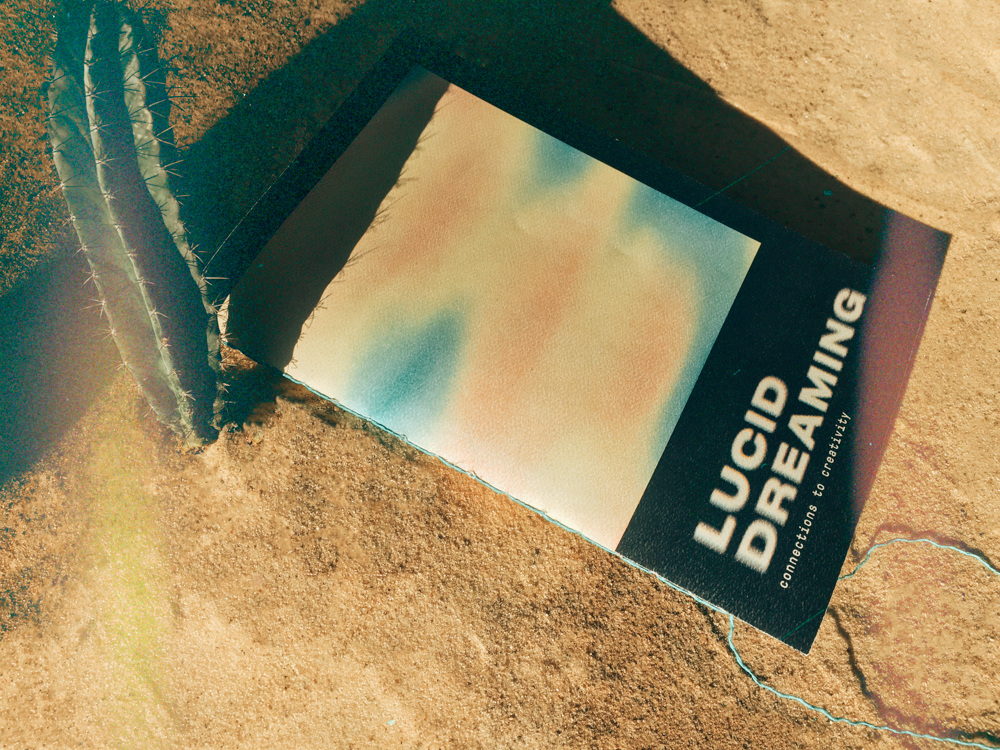  Read About Full Process 


Initial Thesis Topic Exploration 
Color
Color palette inspired by
Ben Thomas 
, the colors in his photos remind me of an improved version of reality which is ultimately what a lucid dream is to me, a place or stream of thought thats familiar but slightly different.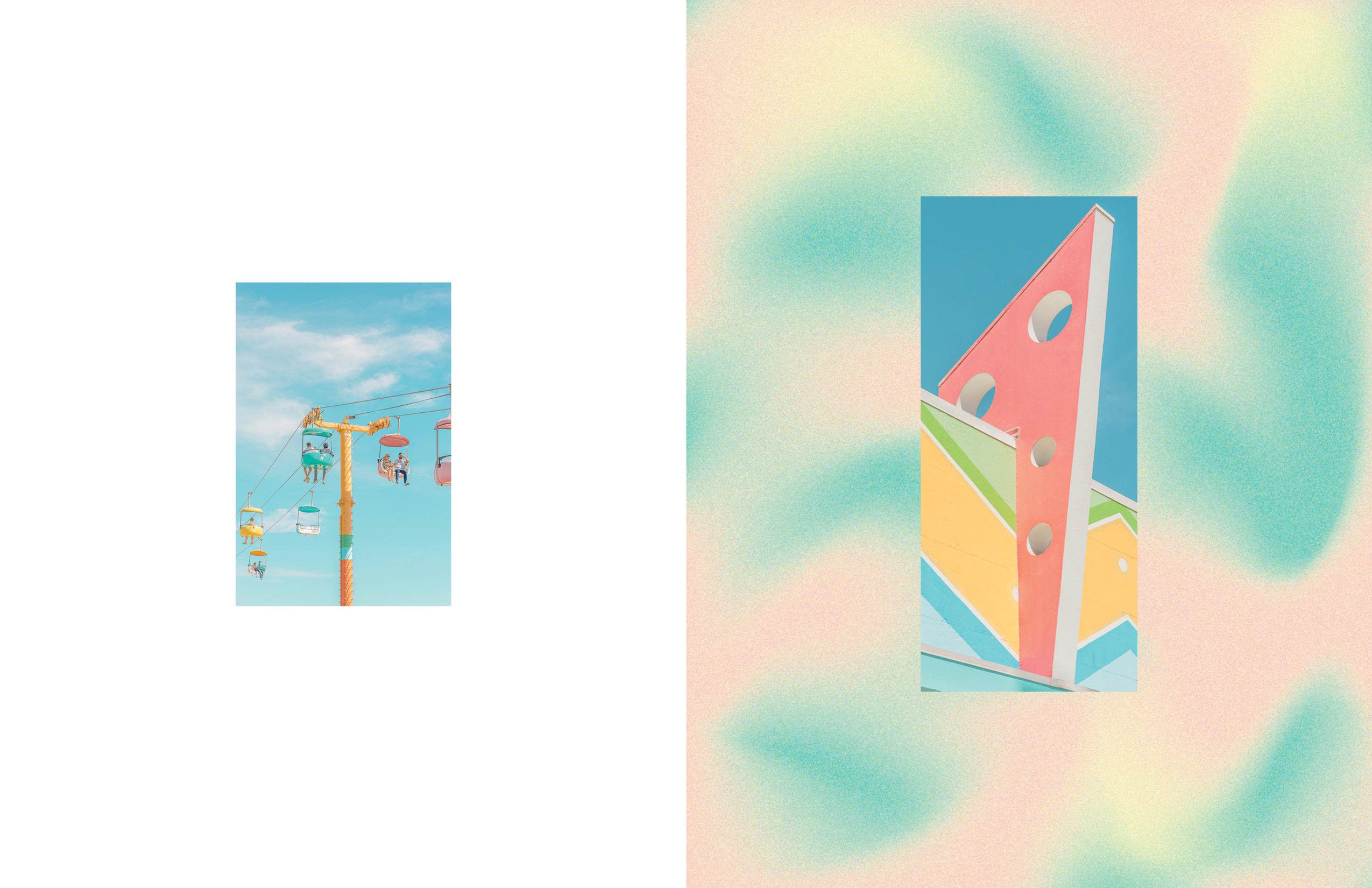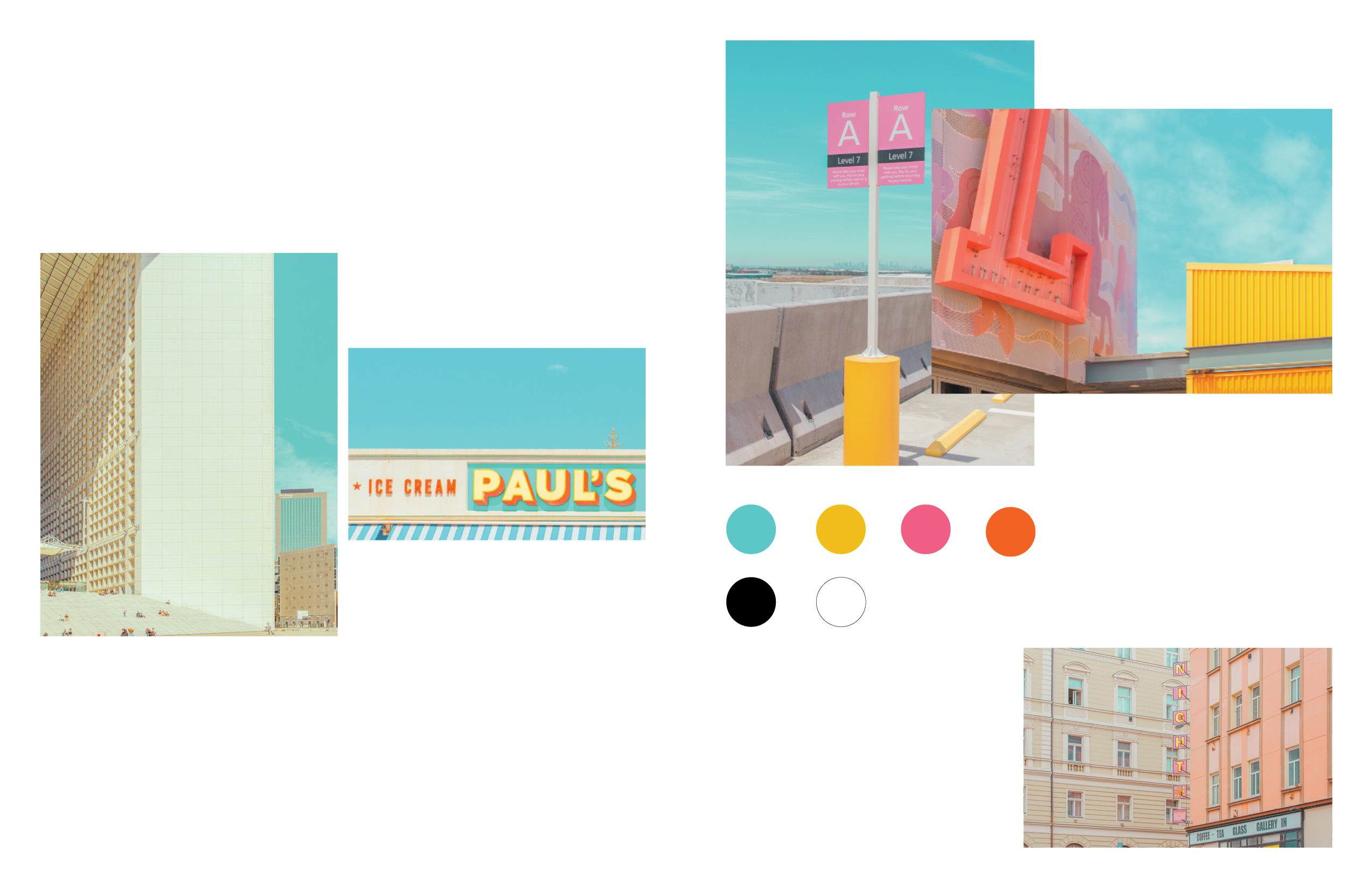 First Thoughts
This was an initial exercise where I captured thoughts and feelings from friends about lucid dreaming + mindfulness to see what people already knew. These helped to give me some thought starters, as well as figuring out what others believe influence their lucid dreams.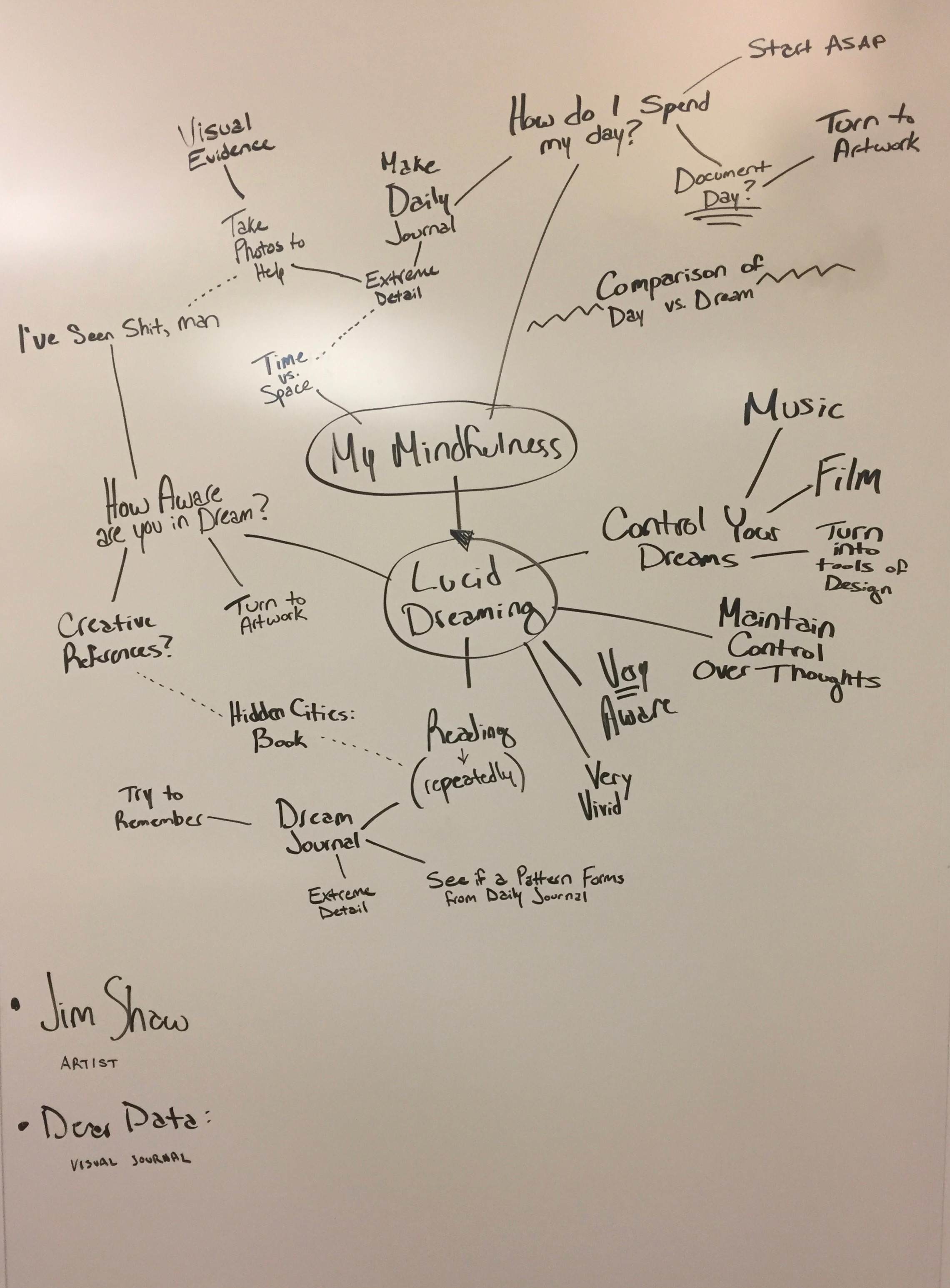 Mind Map

Next what I did was to structure language related to lucid dreaming + mindfulness + creativity, and really try and boil down important concepts from some of my initial research into one or two words.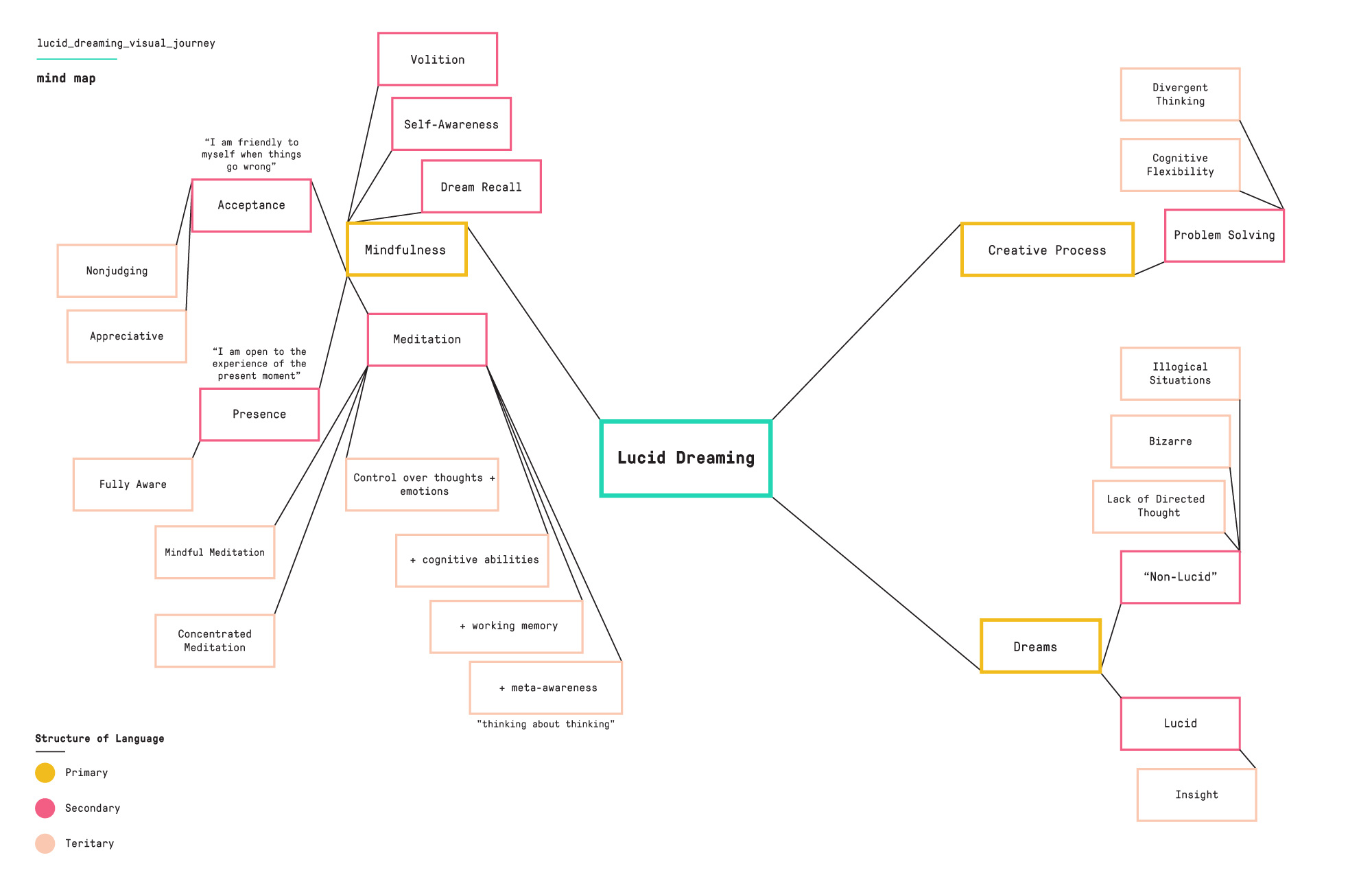 Oneironautics — The ability to travel within a dream on a conscious basis.

Travelers in the dream world are referred to as oneironauts.

Much like how ships use nautical flags to communicate to shore as well as with other ships, these symbols are meant to help an untrained lucid dreamer reach lucidity. The symbols also represent how those who travel within their subconscious are explorers, and need the ideas and concepts mentioned in this book to get help them to their destination.


—
There is another stream of thought at work within the book – it's essentially that the foundations of lucid dreaming and mindfulness are meant to help shape a more disciplined and resilient person. Especially when it comes to being aware of our body and environment.
Iconography

Mood
Mixing the elements that stuck out to me throughout my research process and combining that with imagery that inspired this project.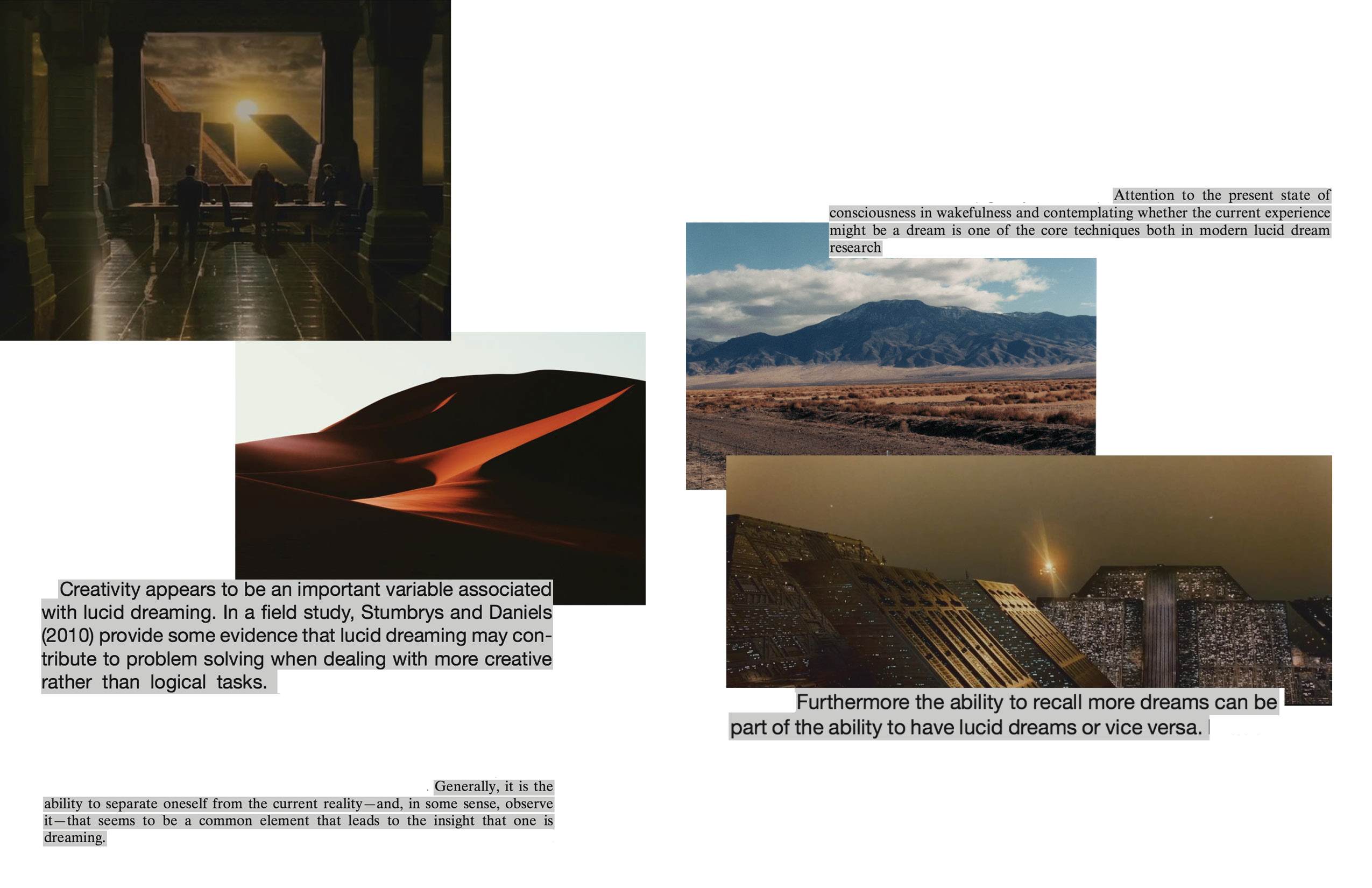 More Color + Mood Exploration 

Book Spreads
The illustrations and 3D imagery that were added throughout the book take place in a desert landscape, and this represents how vast and open the worlds that we create in our subconscious can be.

Within this book the desert is left completely empty, intentionally. These empty spaces represent the fact that once I become more of a trained lucid dreamer, I — in addition to those who put the practices of the book to work — will be able to fill places like this with more personally significant elements. In addition to that, the dessert is also a personally significant symbol, especially because I find it to be a meditative space, free of distractions in a way that is conducive to deep thinking.

For the staging of this book, I wanted to bring this desert environment out of the book in a sense and use it to display the world that this book lives in.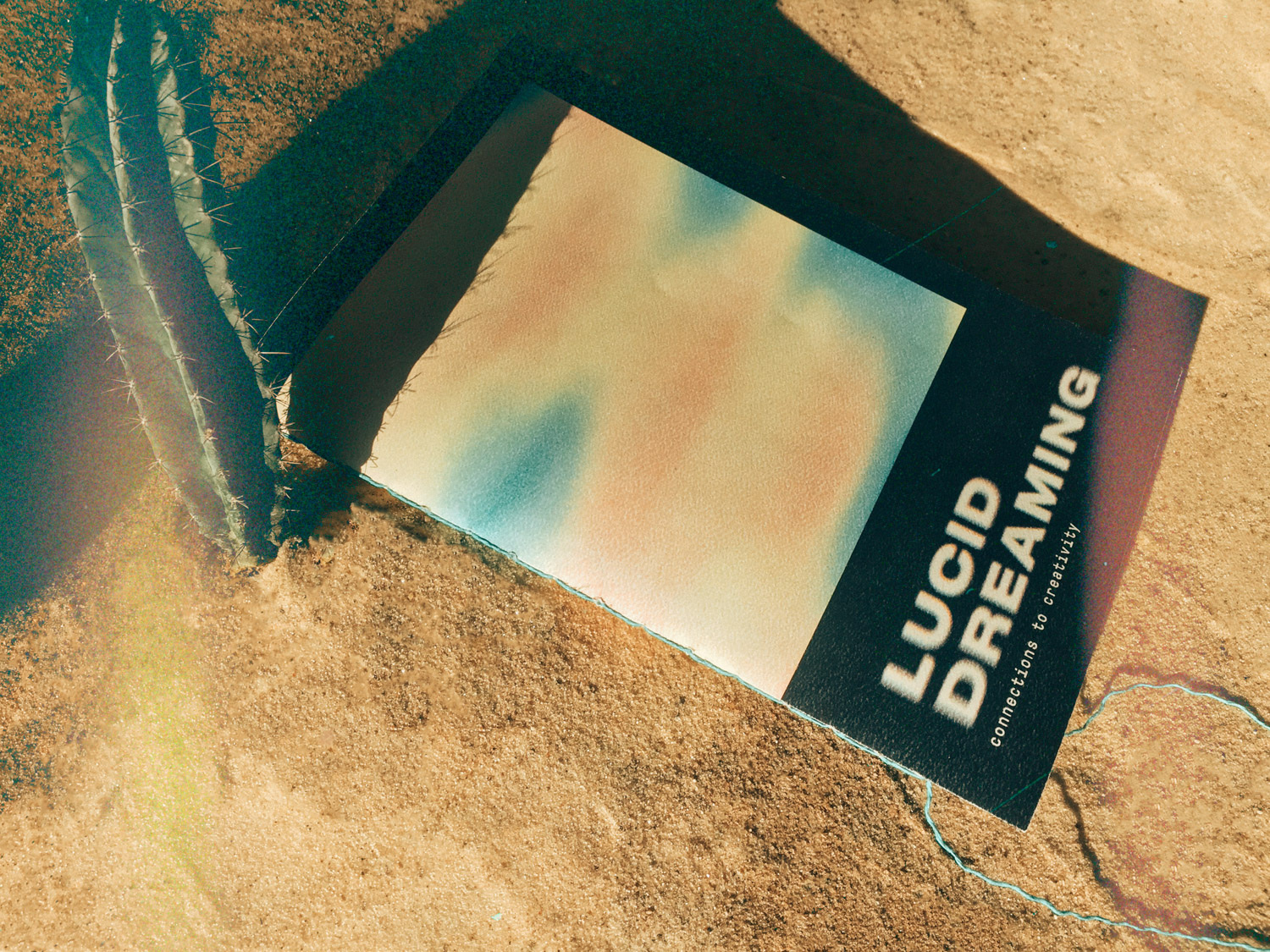 —
These books were hand sewn by myself.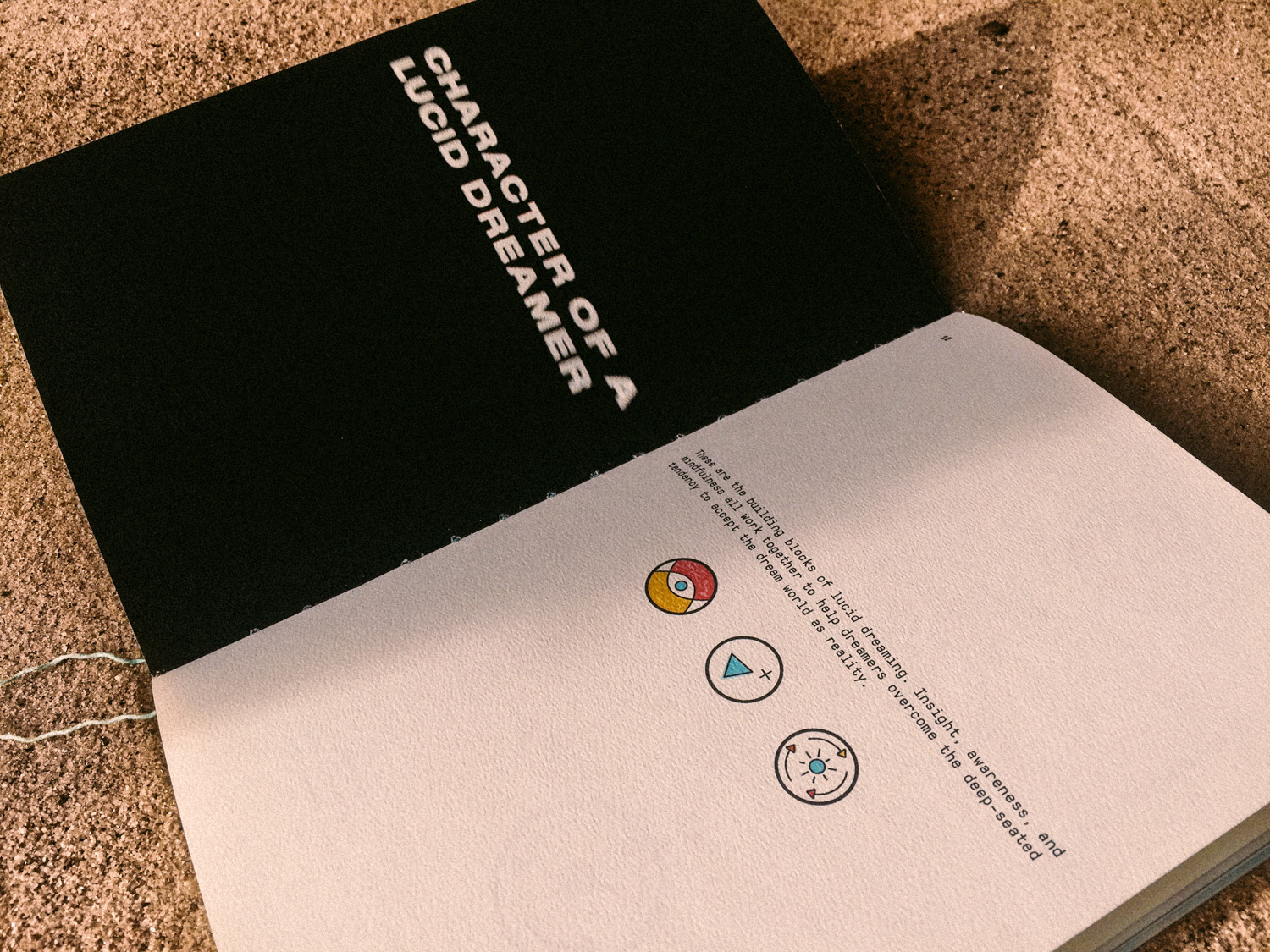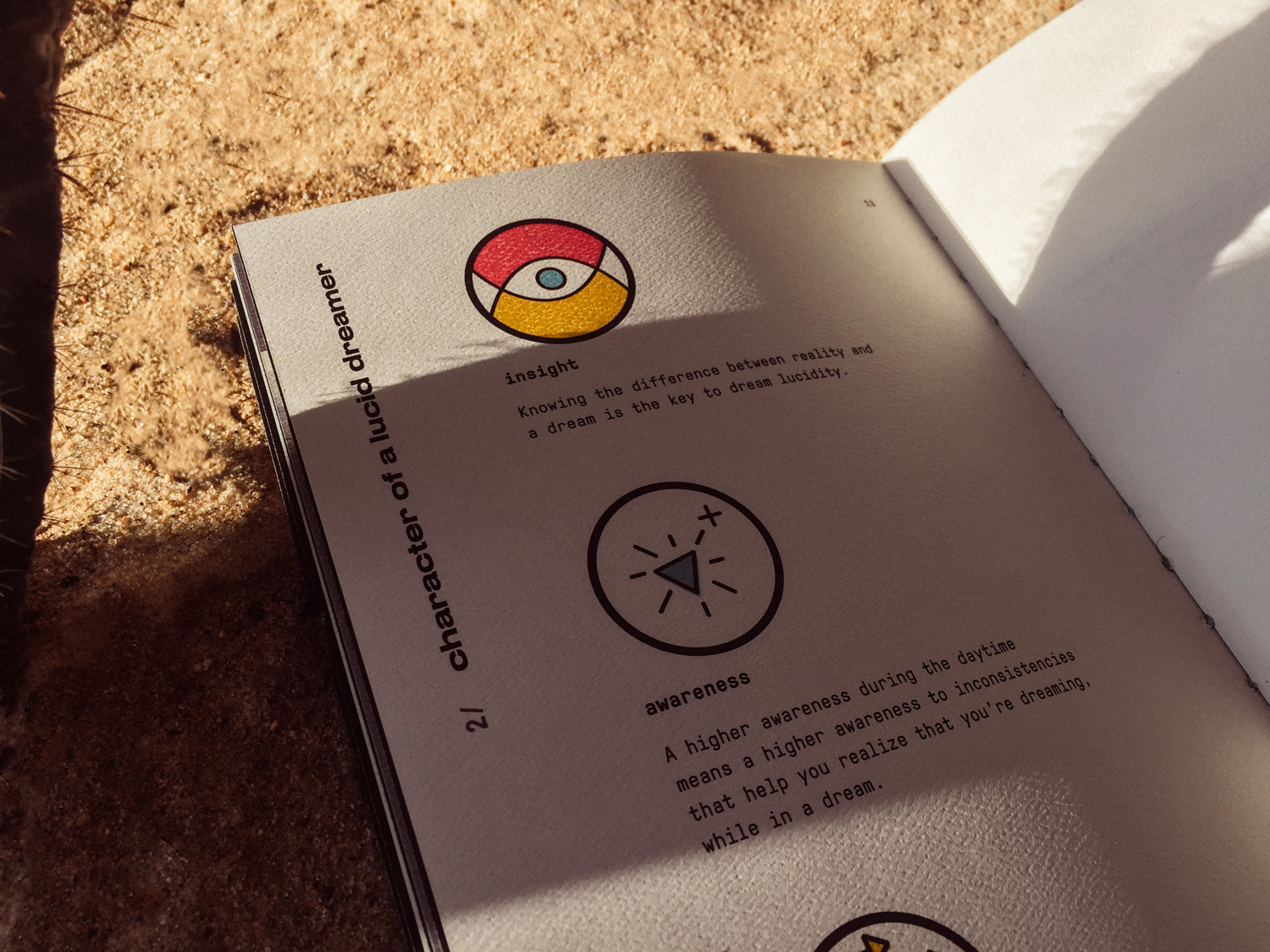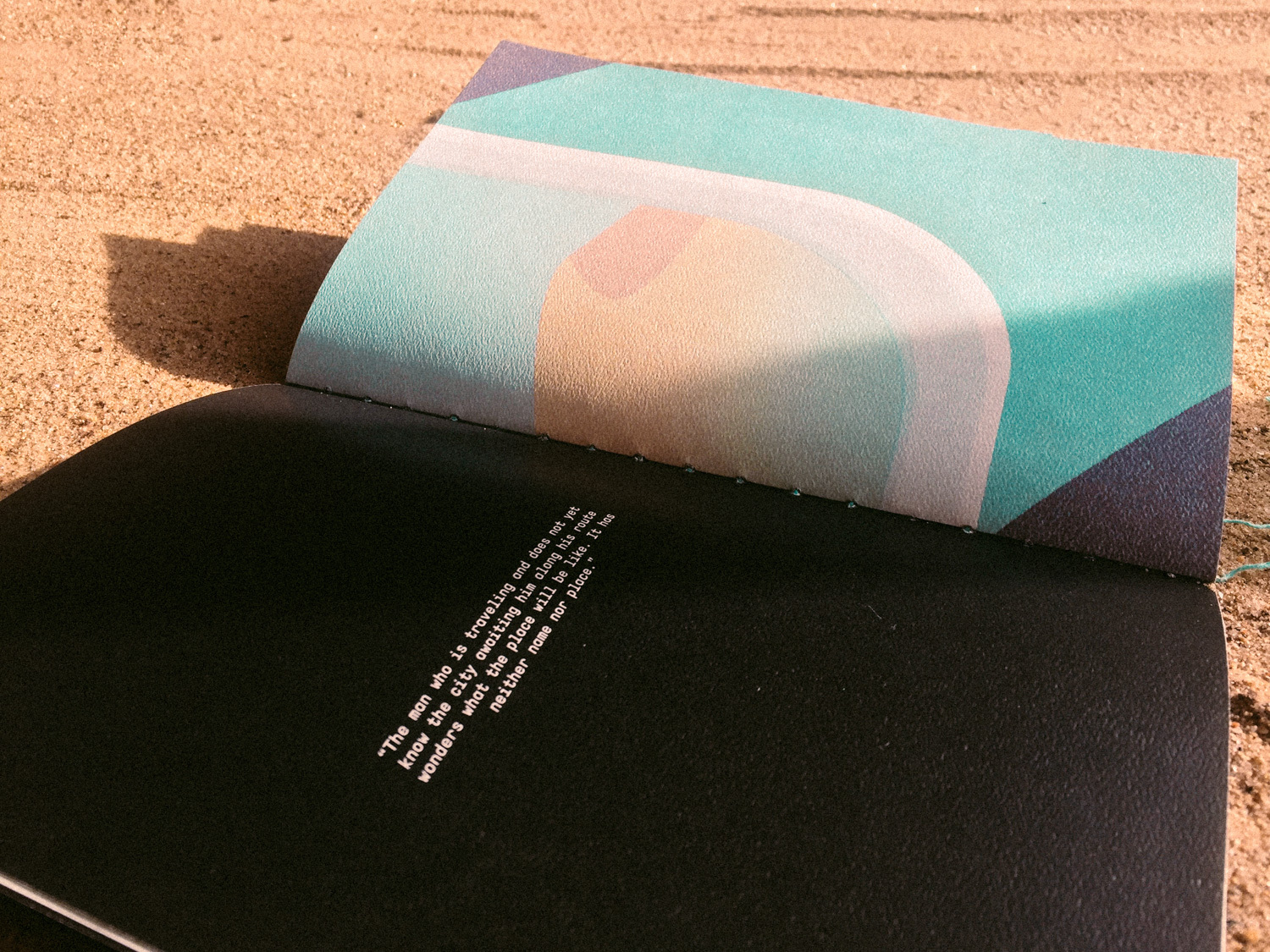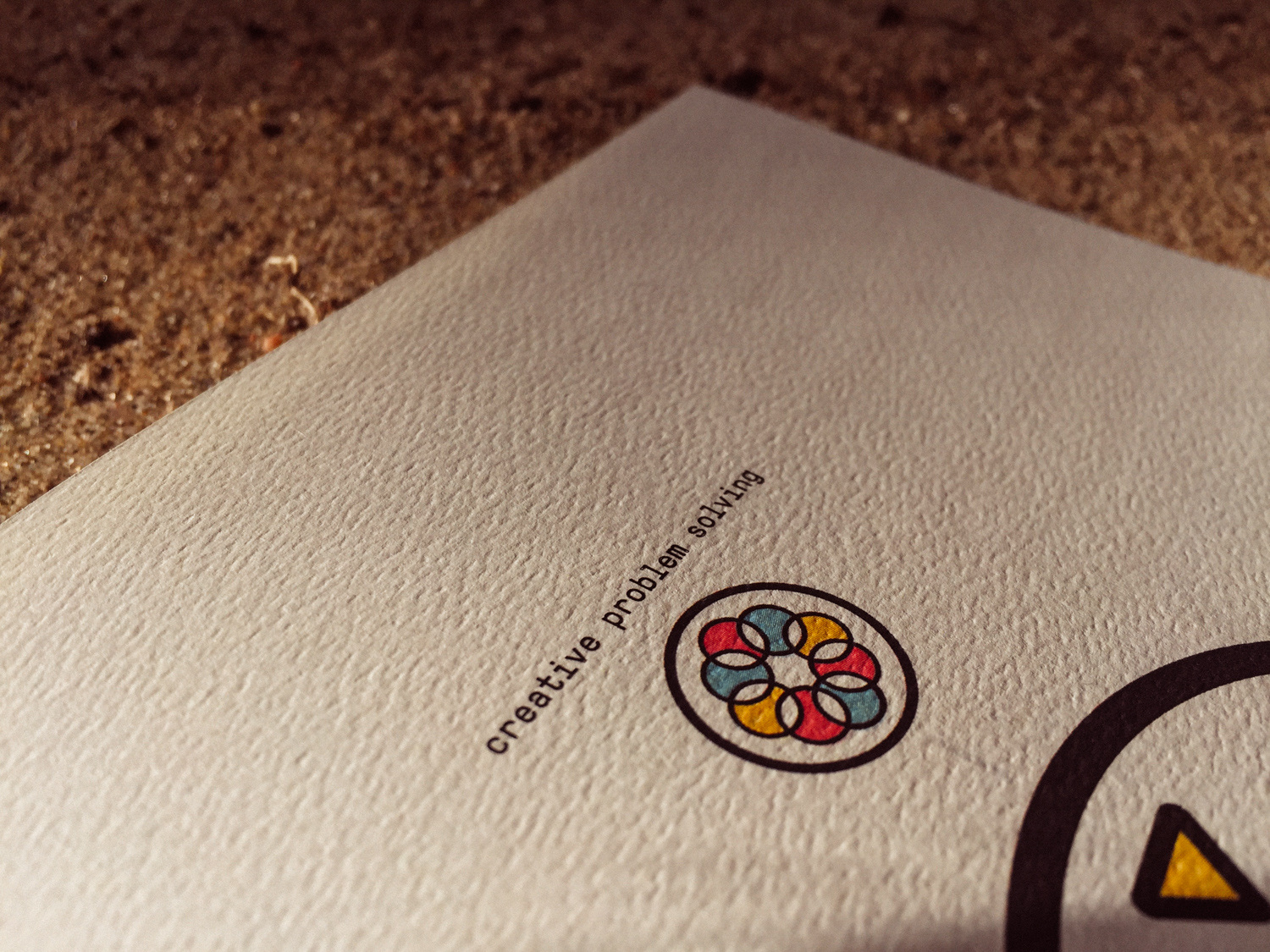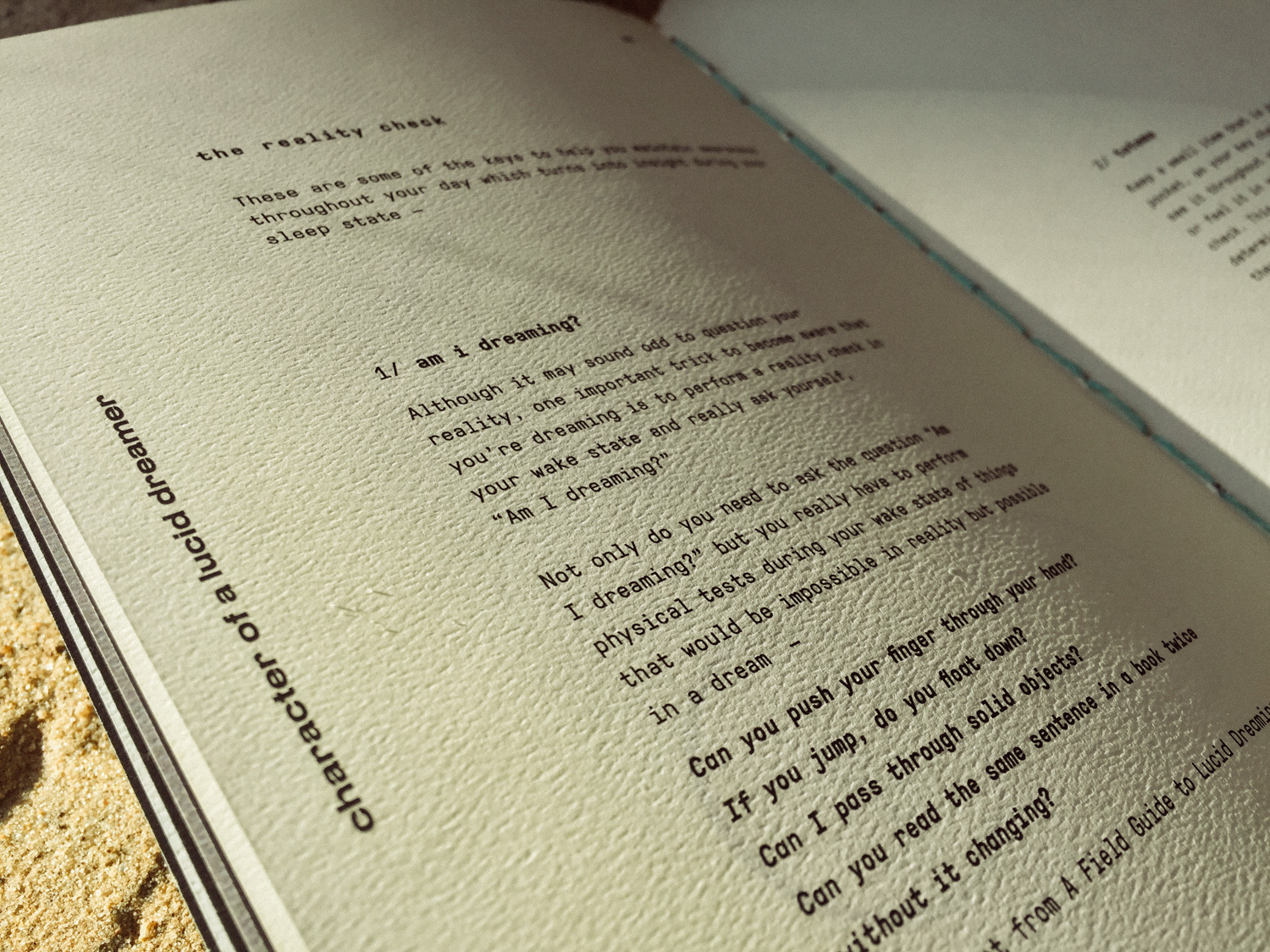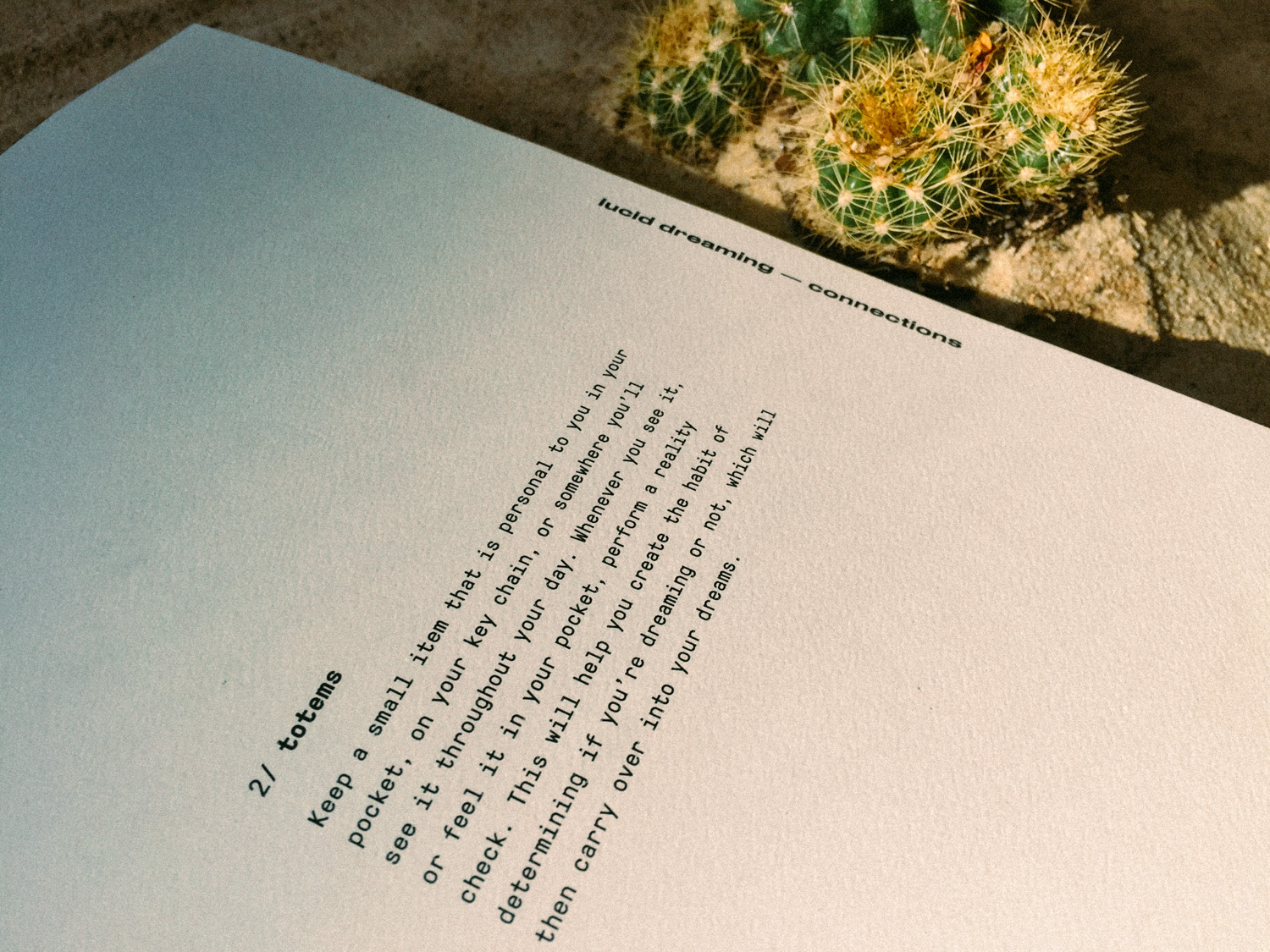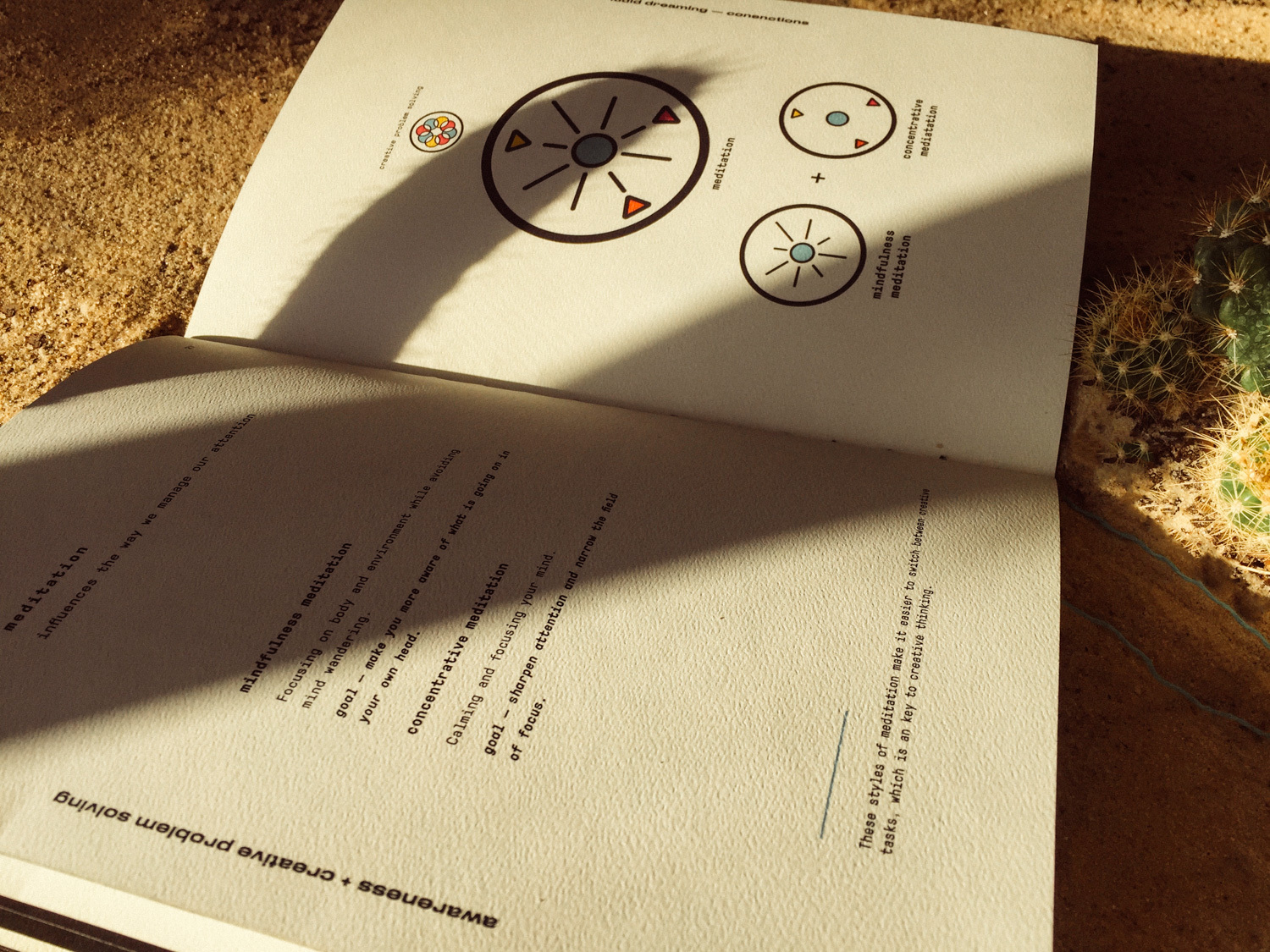 In addition to this, there was a process book that I created + printed which served as a visual essay to document significant elements of this project, from loose topic exploration to color and type treatment choices that were apart of the main book.
Digital Spreads
Overall — This was a super challenging one especially since my goal was to create a visual language that lives within this book which explains these concepts in a very concise way. Overall it was a pretty fun project that helped me to uncover a lot, even about myself.